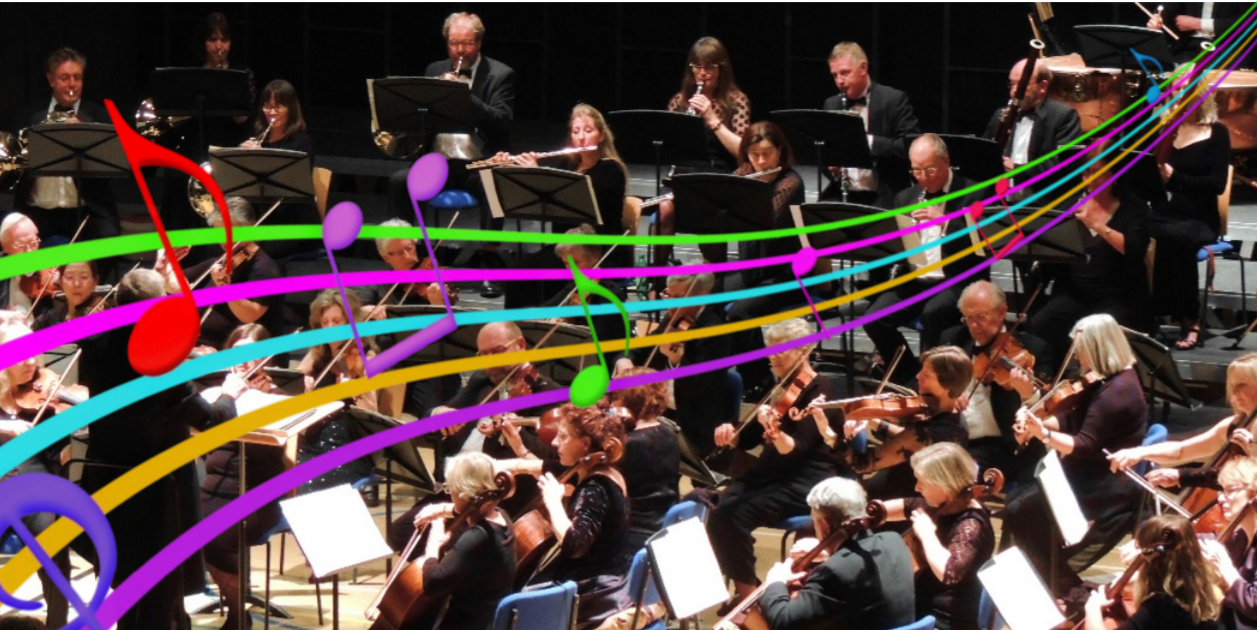 CONCERTS
MSO goes from strength to strength, with over 80 regular playing members. We've superb late-romantic symphonies by Rachmaninov, Vaughan Williams and Shostakovich as well as classics from Mozart and Beethoven.Top of the bill is the acclaimed current BBC Young Musician, cellist Sheku Kanneh-Mason playing Elgar, and we've a welcome return for his immediate predecessor, pianist Martin James Bartlett, in Prokofiev's spectacular 3rd Concerto. There are two particularly fine violinists, up-and-coming Savitr Grier with Mendelssohn, and making his third appearance with us, Bartosz Woroch, this time playing Brahms. We've also a wonderful French oboist, Olivier Stankiewicz, the young co-principal of the London Symphony Orchestra, playing Richard Strauss's haunting and much loved Oboe Concerto. Click here to download our brochure
Savitri Grier
Violin
Shostakovich - Festive Overture
Mendelssohn - Violin Concerto
Rachmaninov - Symphony No. 2
Here's a breathtaking prospect. Shostakovich's brilliant overture, written to celebrate the perceived glories of the Russian Revolution, is followed by Mendelssohn's delightful and ever-popular Violin Concerto. Our young soloist, Savitri Grier, has recently played it to great acclaim with both the Bournemouth Symphony and Royal Philharmonic Orchestras. Finally, we've Rachmaninov's powerful and emotion-laden 2nd Symphony. It's music that immediately hits the heartstrings and, quite simply, once you've heard it, you can't fail to love it.
Click here to download a flyer for this concert
2 December 2017
Olivier Stankiewicz
Oboe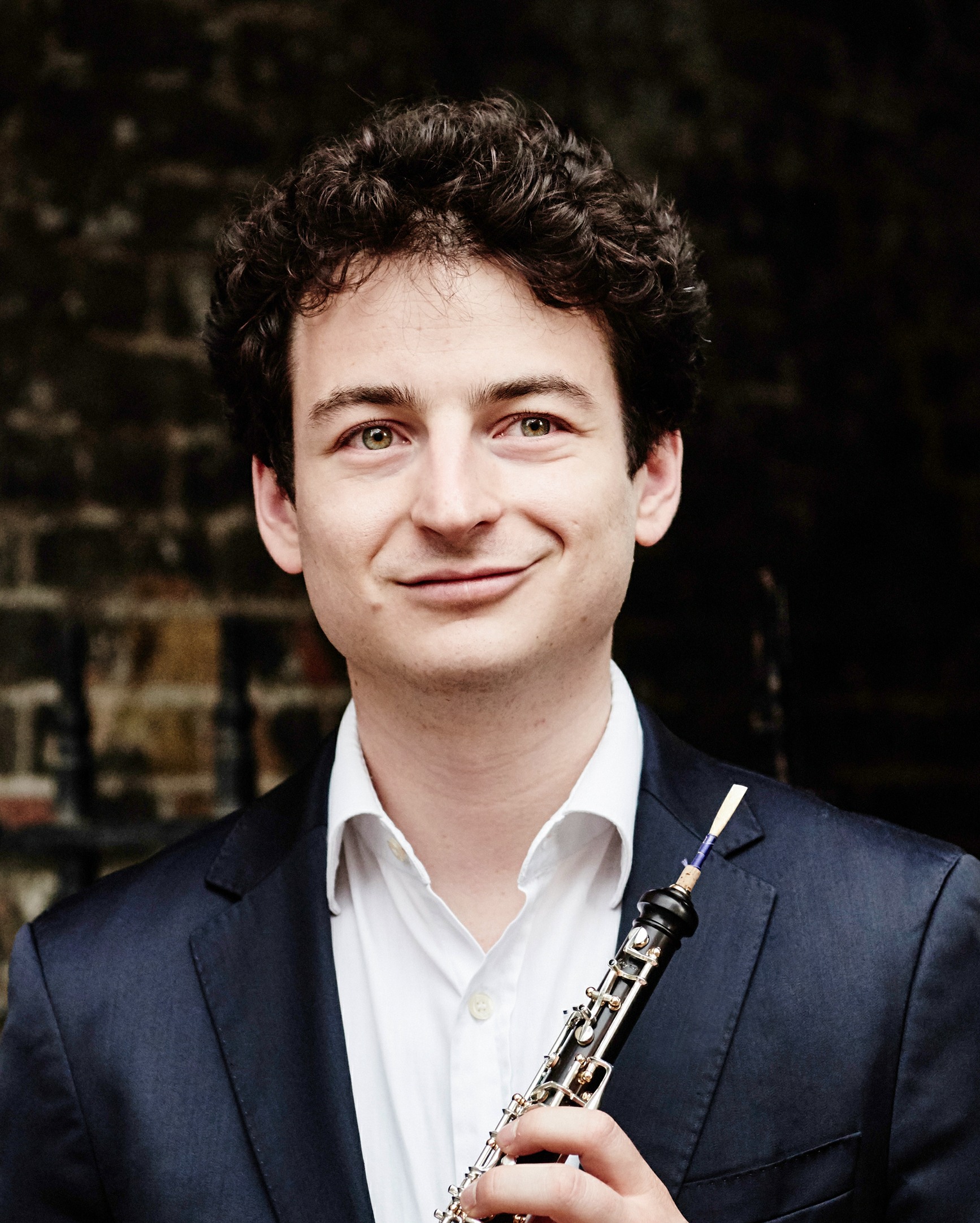 Wagner - Overture, The Flying Dutchman
Richard Strauss - Oboe Concerto
Vaughan Williams - A London Symphony
An evening of strong dramatic contrasts - the first half brings the powerful overture to Wagner's early opera, The Flying Dutchman and Richard Strauss's hauntingly beautiful Oboe Concerto. Our soloist is the magnificent young French oboist, Olivier Stankiewicz. Vaughan Williams's A London Symphony then conjurs up all the vitality and mystery of our great metropolis at the start of the last century. There are jingles from horse-drawn taxis, mists and fogs, and an overriding musical motif of the chimes of Big Ben.
Click here to download a flyer for this concert
3 February 2018
Sheku Kanneh-Mason
Cello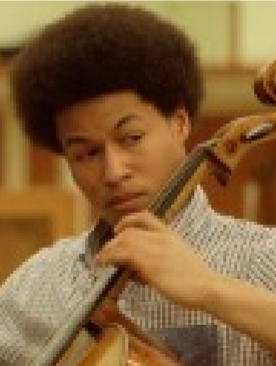 Berlioz - Overture, King Lear
Elgar - Cello Concerto
Dvořák- Symphony No. 9 "From the New World"
Much has been written and broadcast about the phenomenon of the 2016 BBC Young Musician, already master-cellist Sheku Kanneh-Mason, and his extraordinary family of musical siblings. Sheku brings us one of his first performances of Elgar's great Cello Concerto. Either side are a wonderfully sympathetic musical portrait of Shakespeare's tragic King Lear, courtesy of his passionate 19th century French devotee Hector Berlioz, and Dvořák's evergreen - and again ever popular - New World Symphony. Truly, there's something for everyone in this concert - definitely one not to be missed!
Click here to download a flyer for this concert
24 March 2018
Bartosz Woroch
Violin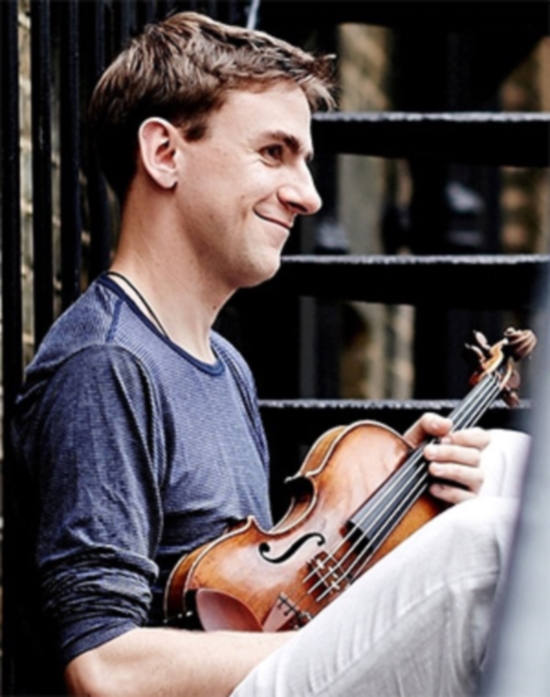 Mozart - Symphony No.32, K.318
Brahms - Violin Concerto
Beethoven - Symphony No.6 "Pastoral"
The young Mozart was thrilled to visit Paris in 1778 and to find an unusually large orchestra with 24 violins - MSO often has 26! He celebrated by writing his short Symphony No.32 for them in the style of a French overture. We're then delighted to welcome back the very fine Polish violinist, Bartosz Woroch, to play Brahms's magnificent concerto. Finally, we've Beethoven's paean of praise to the joys of living in the countryside, his Pastoral Symphony. It comes complete with a thunderstorm
Click here to download a flyer for this concert
19 May 2018
Martin James Bartlett
Piano
Tchaikovsky - Romeo & Juliet
Prokofiev - Piano Concerto No.3
Shostakovich - Symphony No.1
The finale to our season brings a richly entertaining Russian programme. First we're stirring up exciting emotions with Tchaikovsky's well-loved musical retelling of Shakespeare's Romeo & Juliet. We're then joined by the superb young pianist Martin James Bartlett for the brilliance of Prokofiev's 3rd Piano Concerto. Lastly, we've Shostakovich's 1st Symphony. He wrote it, aged just 19, as his graduation piece. With its witty playfulness yet dark intensity, it was an instant success, and is still considered one of his very finest works.
Click here to download a flyer for this concert
Pre-concert talks
Steve Migden presents Free Pre-concert talks before each concert from 6.40-7.10pm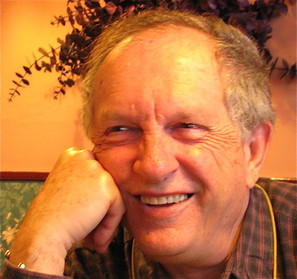 Steve has been a professional musician and educator since arriving from the USA in 1965 to study horn at the Royal Academy of Music. He presents informative informal and 'fun' talks throughout Kent. He has served MSO as Principal Horn, MOS Chairman, and currently as an MOS Vice President.
Click here for Steve's Website
Next Season
Details to be announced in March 2018
If you drop us an email to secretary@mso.org.uk we will let you be one of the first to know
Venue
All our concerts are held in Mote Hall Mote Leisure Centre, Maidstone, ME15 7RN.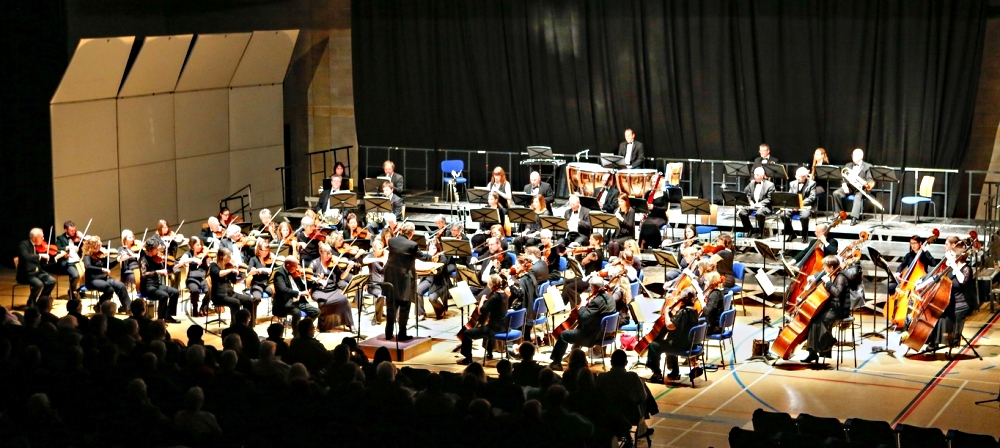 Wheelchairs can be accommodated in certain areas of the hall. A number of reserved car parking spaces are available for visitors with disabilities. Refreshments are available in the bar foyer
Please note that Maidstone Leisure Centre (Mote Hall) have installed a vehicle number plate recognition system in the car park. However, we have arranged for the system to be TURNED OFF AT 5.30pm prior to each of our concerts. Therefore, please ignore all signage and park as normal, without registering your vehicle's number plate.
Buy Tickets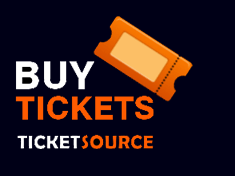 Phone number 033 666 3366
Click here to buy tickets online
Maidstone Symphony Orchestra performs at Mote Hall, in Mote Park, Maidstone. Concerts start at 7.30pm, with Free pre-concert talks presented by Steve Migden from 6.40pm to 7.10pm. Save money by buying a season ticket for all concerts. You can book tickets for individual concerts online or buy tickets at the door. Discounts for students, and FREE for under 18's.

About Us
Under the direction of its acclaimed and popular conductor, Brian Wright, Maidstone Symphony Orchestra is regarded as one of the UK's finest "community" orchestras. It was formed in 1910 as Maidstone Orchestral Society, still the title of the concert promoting organisation.

Today MSO is a superbly well-balanced mix of local professionals and ex-professionals, music teachers and excellent amateur players who come together regularly on a voluntary basis to produce concerts of a professional standard. This entails great commitment by the players, many of whom travel from all over Kent, and beyond, to attend MSO's weekly Thursday evening rehearsals.

The MOS is a registered charity number 1163384.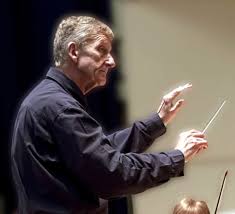 Conductor
Brian Wright
Brian Wright has been Music Director and Conductor of Maidstone Symphony Orchestra since 1990.

Brian studied as a Gulbenkian scholar in London and Munich. He won major prizes in conducting competitions at La Scala, Milan and with the London Symphony Orchestra. He was Assistant Conductor to the LSO and then Associate Conductor to the BBC, winning acclaim for performances at the Proms. Brian has conducted all the UK orchestras, toured in Europe with the BBC Symphony Orchestra, and in Europe and China with the Royal Philharmonic Orchestra. He has been a guest conductor in almost 20 countries.
For further information: see Brian's website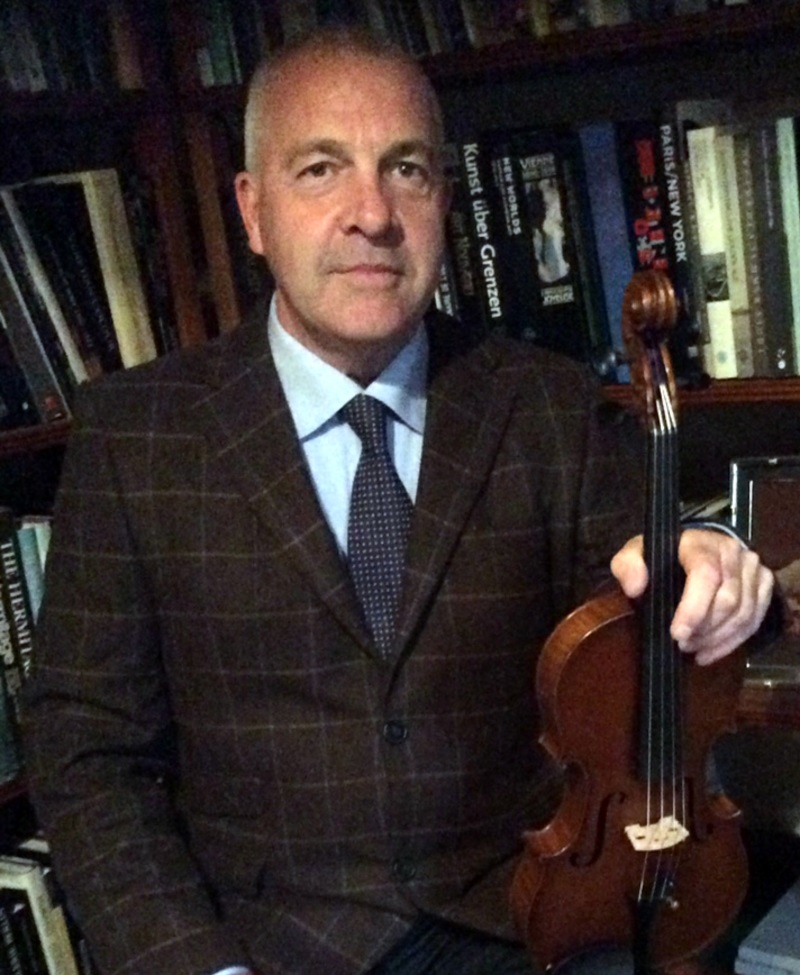 Leader
Andrew Pearson
Andrew Pearson studied at the Universities of Cardiff and Cambridge, and the Hochschule für Musik in Stuttgart, before embarking on a career as a professional violinist. During this time he played for the BBC Symphony Orchestra, Philharmonia Orchestra, the BBC National Orchestra of Wales, the State Opera Orchestra in Stuttgart and the Württemberg Chamber Orchestra in Heilbronn. He was subsequently appointed Head of Strings at Lancing College before moving to Tonbridge School in the same role. Andrew is still active as a recitalist, often rediscovering long lost gems of the violin and chamber repertoire.
Committee
Chairman - Peter Colman
Vice Chairman - John Moore, General Secretary - Lyn Parker, Treasurer - Harriet Finch, Ticketing - Nicci Whittaker.

PLAYER REPRESENTATIVES:
Ben Knowles and Angela Migden

SUBSCRIBER REPRESENTATIVES:
Richard Ashby, Peter Hart, John Horne

CO-OPTED MEMBERS:
Malcolm Withnall, David Montague

EX-OFFICIO:
John Lill CBE (President), Janet Ash (Vice-President), David King (Vice-President), Steve Migden (Vice-President), Brian Wright (Conductor & Music Director), Richard Ashby (Chairman Friends of MOS)
Friends of MOS
The Friends of Maidstone Orchestral Society are our financial lifeline.

The Friends help to bridge the gap between the price of the tickets and the actual cost of the concerts. We would love you to join them and help the orchestra continue to perform its excellent season of concerts. The Friends are chaired by Richard Ashby, and the Secretary is Evelyn Shoults. If you would like to know more about the Friends please contact their Secretary, Evelyn Shoults, friends@mso.org.uk
PLAYERS
The Kent Messenger described MSO's players as "A fantastically loyal group of players with amazing abilities." Coming from all over kent, they are recognised for all giving of their time unstintingly with more than 23 hours of rehearsal for each concert.
Join Us

MSO is always looking for high standard, voluntary players. For Wind and Brass players, extras are often needed for concerts with larger orchestrations. MSO rehearses on Thursday evenings from 19.30-22.00 during school terms at Invicta Girls Grammar School, Huntsman Lane, Maidstone. For more information please contact our General Secretary at secretary@mso.org.uk
Rehearsals

Rehearsals are held at Invicta Grammar School, unless otherwise noted.
Concert 1: Saturday 14th of October, 2017
Rehearsals: September, 7th, 14th, 21st (sectionals), 28th, October 5th, 8th (Sunday), and 12th

Concert 2: Saturday 2nd of December, 2017 Rehearsals: October 19th, November 2nd, 9th (sectionals), 16th, 23rd, 26th (Sunday) and 30th
Concert 3: Saturday 3rd of February, 2018 Rehearsals: December 7th (AGM), January 4, 11 (sectionals), 18th, 25th, 28th (Sunday) and February 1st
Concert 4: Saturday 24th March, 2018 Rehearsals: February 8th, 22nd, March 1st (sectionals), 8th, 15th, 18th (Sunday), 22nd
Concert 5: Saturday 19th May, 2018 Rehearsals: March 29th, April 19th, 26th (sectionals), May 3rd, 10th, 13th (Sunday), 17th
* Venue subject to confirmation